Introduction to User Experience
You probably have, at some point, bought an insurance. But did you feel happy and satisfied after getting it? Very likely not. The reason why can be explained with the concept of user experience (UX). UX refers to a person's feelings and attitudes while using a product. That product usually is a digital device or system. In theory, it also could be a non-technological product such as an insurance.
While buying an insurance we mostly feel very frustrated: We do not really understand in depth what the insurance will cover and we have no idea where to find the important information in the cryptic policy. The reason why we feel bad is very simple: Because we experience bad UX. We find ourselves getting a product that we do not understand and that is neither pleasant nor easy to use and this feels very frustrating.
The consequence of bad UX in the case of the insurance is that we try to avoid everything that has to do with the topic. But the example of bad UX in insurances can be expanded to bad UX in all products and services: Bad UX always leads to unhappy customers that try to avoid certain products or services. This is why it is vital for your business success, to do anything in your power to ensure great UX to your users so that they are willing to become and remain your customers. Especially for digital products and services, as there are little to no human-to-human interactions that can buffer a bad UX. But thankfully in human – computer interaction there are proven ways for ensuring great UX and for meeting the exact needs of the customers. You just need to know them.
The two most effective ways for attaining great UX are UX Research and UX Design

The B-works UX Team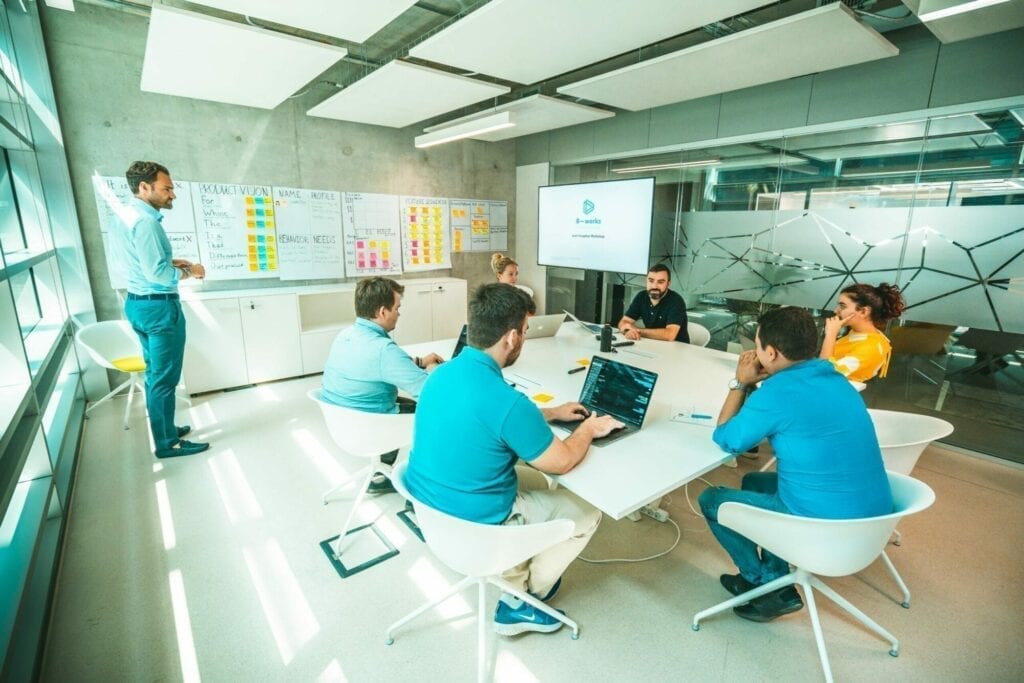 Some Basics On UX and UX Research
The international standard on ergonomics of human system interaction, ISO, defines user experience as "a person's perceptions and responses that result from the use or anticipated use of a product, system or service". The ISO also lists three factors that influence and are essential for great UX: system, user, and the context of use. If you do good research, you can implement the outcomes of your study and create a product that will be outstanding in its utility, ease of use and efficiency. UX studies are indispensable parts of the product development process if you want to create great UX and connect with your audience.
Peter Morville, a pioneer of information architecture and user experience, adds to the IOS standards, that the core of UX is ensuring that the user finds value in what you are offering to her or him, by ensuring the following standards are met.
Usefulness: The product or service must fulfil a need or desire
Usability: The product or service must be easy to use
Desirability: Brand, image and design elements must evoke appreciation
Findability / Accessibility: The product or service must be navigable and easy to locate
Credibility: There must be build a bond of trust
That is why besides doing UX studies, the value of digital products has to be assessed carefully and has to be reviewed constantly during and after product development to ensure great UX.
A start is done by defining the User Personas and what their needs, wants, concerns and goals are.
Examples of User Personas and their Customer Journeys
READ MORE: Why it is important to define customer personas and how to use them to increase ROI and conversion rate.
If You Want To Go The Extra Mile You Need To Embrace UX Design
Compared to traditional design, UX design (UXD) does not stop at the visuals but combines them with usability and functionality. It is crucial to understand the end user of the product. This is why UX Design can also be called Design for the User. The aim of UX Design is not to create a product which can be used but which will be desired to be used! This entails a proper user research. You may have the best designers in the world, but if you do not involve actual prospective users in the design process, you will be missing crucial research data for your end product. Too often designers are biased in their idea of the prospective users. However, if you fail to design for the users and instead focus solely on your company's preferences, you risk that your product will be a non-seller. To ensure that you create the best UXD there could be, a good UX Designer creates prototypes and tests them with real users. The feedback of the users is iteratively implemented during the whole product development process. That is the only way to fully ensure that the developed product will deliver a great UX.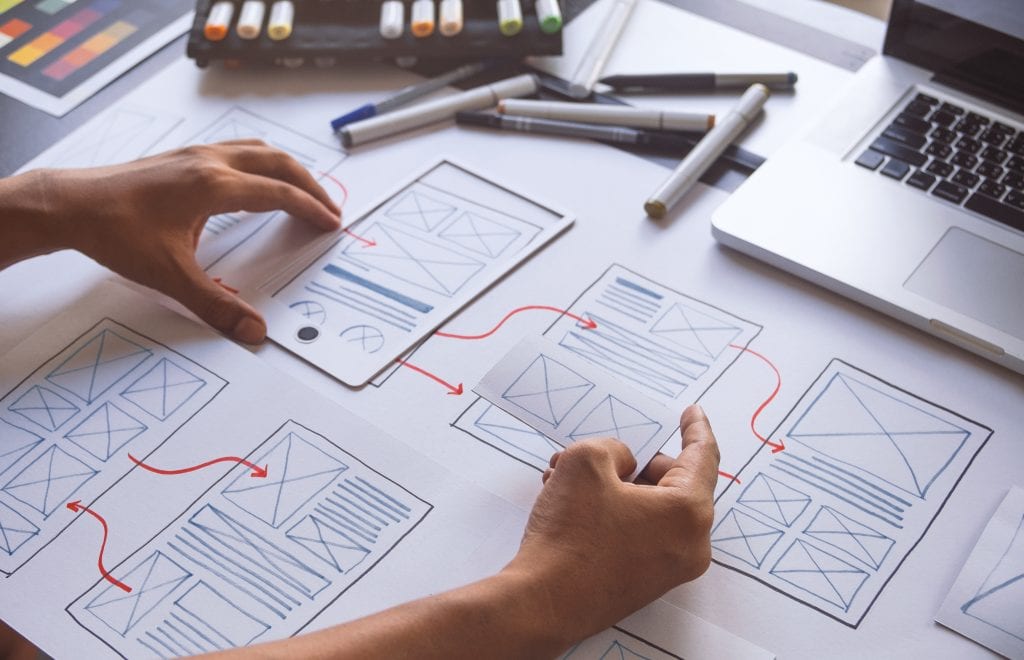 Our approach to UX is evidence-based: it is driven by empirical, iterative design and usability improvements and tested by a user audience that is relevant to the product.

The B-works UX Team
Our User Experience Design Philosophy
We follow a holistic approach to UX Research, UX Design and UX Strategy and Development Services, using an agile methodology that allows flexible adjustments and refinements of project scope. The end product will be a Digital Product or Web Experience that captivates users, is easy to use and is highly engaging.
Contact Us to find out how we can unlock the full potential of your business with meaningful UX.