A website is indispensable for companies of all sizes to be visible online and gain new customers. However, choosing the right web agency for concept, design, and technical implementation is crucial to actually achieving your company's goals with the website. This article explains the most important factors when looking for the ideal web agency for your organization.
7 Steps to a Successful Website Launch
Why Commission a Professional Web Agency?
Many companies wonder if they really need to hire a web agency instead of designing the website themselves.
The Main Reasons to Work With Web Professionals
Expertise: Web agencies have experts for strategy, user experience, design, technology and even quality assurance. They know current web trends and best practices.
Efficiency: With a focus on website projects, web agencies work more efficiently than in-house solutions. They have proven processes.
Costs: Although hiring an agency initially incurs costs, it saves money long-term by enabling professional solutions instead of expensive mistakes.
Quality: Digital agencies deliver higher quality in design, user-friendly structure, and technical implementation.
Feedback: External professionals provide valuable feedback, as they bring a fresh, neutral perspective.
Updates: After launch, the internet agency takes care of maintenance, updates, and further development.
The advantages of a professional online agency clearly outweigh the investment long-term. Compared to an in-house solution, hiring a specialized agency not only saves money but also delivers higher quality in all areas.
External web design experts have years of experience and routine in delivering corporate websites. They are familiar with current trends, user-friendly web design, search engine optimization, accessibility, and efficient development processes.
In-house solutions by career changers, even by internal IT, often risk beginner's mistakes, overlook important details, and ultimately deliver a less professional website. In addition, "cobbled together" internal teams have not worked together before, so the web project would be their first joint undertaking – which poses risks for implementation speed, quality, coordination effort, and end result. Web agencies are seasoned in collaborating with corporate teams, aligning internal (political) interests, know exactly what matters and optimize the end result for corporate goals.
Another advantage is the neutral outside perspective. Internal teams sometimes lack focus on the essentials and tend to have business blindness. Professional web designers analyze objectively what is really important for the website.
After completion, the agency also takes long-term care of hosting, maintenance, updates, and search engine optimization. Often an underestimated task internally, for which web agencies have specialists.
7 Steps to the Perfect Web Agency
1. Define Goals & Requirements
Before requesting bids, define your goals and requirements for the website:
What business goals should the website achieve? More revenue, traffic or conversions?
Who is the target audience? Create detailed user personas.
What features and content does the site need? Blog, videos, contact form, multi-language, webshop, custom applications, etc.?
Create a website structure (sitemap).
The clearer you define your expectations, the more tailored the web agencies' solutions will be. Take the time for this important preparation.
2. Set a Realistic Budget
Set a budget beforehand, otherwise you will receive very different quotes. Take into account:
Conception and wireframing
Design
Technical implementation
Maintenance and support
Allow for at least 20% buffer for the unforeseen. Transparency provides security on both sides and tempers exaggerated expectations.
3. Compare Multiple Quotes
When comparing offers, look at references, services, contacts, likeability, and pricing. Trust in the agency is extremely important. Take time for detailed comparison.
4. Check References
Ask about proactivity, adherence to timelines, costs, flexibility, and after-launch support. This avoids nasty surprises later.
5. Brief the Agency
Brief the selected agency in detail about goals, personas, content, design, budget, etc. This is the only way the agency can offer ideal solutions.
6. Request a Project Plan
The agency should create a realistic project plan. This gives you an overview of timelines, costs, services, etc.
7. Regular Alignment
Coordinate closely, provide feedback, and monitor costs. This is the only way your project will succeed.
What Does a New Website Cost?
The costs for a new corporate website heavily depend on the scope and complexity of the project. A good orientation for western (Europe and the US) standards, which at the best web agencies is based on hourly rates between $ 200 – $ 300 per hour:
Medium-sized websites for SMEs start at $ 50,000 including concept, design, and CMS.
Comprehensive projects with e-commerce, customer login and dashboard, multi-language, customized applications/features, and integration of external systems start at $ 200,000.
Small business card websites can also be implemented for $ 10,000 to $ 20,000. However, this article focuses on more complex corporate websites.
For medium website projects, a CMS like WordPress is often a good choice. For larger and more complex sites, the versatile content management system Drupal is recommended. It provides flexibility and options for extensions, and is reliable and scalable – especially for custom applications and SEO.
Commissioning a professional digital agency is the smartest choice for most companies. Building your own in-house digital team with project managers, quality testers, designers, and software developers requires high effort and costs. In addition, extended planning and implementation times must be taken into account due to onboarding into the project, time for finding and hiring employees, successfully completing probationary periods, and vacation and sick leave absences.
However, there are some things to keep in mind when requesting quotes. Some web design agencies try to impress with supposedly cheap offers that, on closer inspection, include little service.
How to Avoid the Nasty Tricks of Unscrupulous Web Agencies
Typical tricks include:
Not asking about the company goals the website is intended to achieve (e.g. more revenue, more visibility, increased efficiency, more contact requests, etc.)
No coherent user concept
SEO and analytics not included
No user-friendly content management system: You cannot make adjustments and create new pages yourself without having to hire a programmer each time
Web design based solely on templates instead of individual design and branding
Only inexperienced junior developers involved
No quality tester in addition to the project manager who also tests and approves everything before you receive it for acceptance: if this is not the case – you automatically become the unofficial tester – was this addressed?
Support and maintenance costs charged separately
No mention of who is responsible for creating/ entering content
No mention of who owns the website source code – if it does not belong to you, additional costs will surely be incurred (in the form of licenses, or at the latest if you want to change agencies when you are no longer happy with your provider)
Experienced, high-quality agencies calculate all services from the start and therefore seem more expensive. However, this prevents retroactive improvements, which saves money in the long run. The approach of the best agencies is to create trust and certainty by pointing out opportunities and risks as well as all the above points early on. Unfortunately, this is often overlooked because the focus lies solely on the price.
So be sure to look closely at the scope of services in offers. Cheap offers carry risks.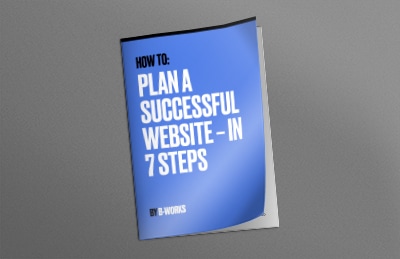 Good vs. Excellent Web Agencies
Good web agencies deliver technically flawless website projects within the set budget and timeline.
Outstanding agencies additionally stand out through:
Comprehensive consulting on strategy and user experience
Maximum transparency regarding services and costs right from the start
Consistent optimization of the website for conversions and business goals
Integration of search engine optimization and analytics tools right at go-live
Experienced software developers who, in addition to the project manager and designer, are available to advise and assist in the initial customer workshops
Content management systems that are easy for laypersons to use
Long-term support and continuous improvement suggestions
Partnership-based collaboration with the customer at eye level
Many average web agencies try to close low quotes by omitting important services. For example, a coherent user concept, ease of use of the CMS, quality assurance and testing, SEO, or analytics tools are often not calculated because the effort is underestimated.
More work time for retroactive improvements then becomes necessary, which can exceed budgets. Outstanding agencies plan and calculate all required steps and services transparently from the start.
This initially seems more expensive but prevents extra effort and frustration afterwards. The higher price is a quality feature that pays off in the long run.
Use references and ask specifically what services were offered to other customers as a package. This is how you find an exceptional web agency that takes work off your plate.
Read more: UX Basics 101 – What I need to know to develop a Digital Product
FAQ: The Most Important Questions and Answers For Choosing a Web Agency
How long does it take to create a website?
Depending on the scope, developing a medium-sized website takes between 3 and 6 months. Small website projects can also be implemented in a few weeks. The speed and timeline further depends on the size of the team involved: i.e. number of designers, developers, quality testers, etc.
How do I recognize a good web agency?
Good web agencies stand out through expertise, transparent processes, high-quality references, complete offers, adherence to deadlines, and clearly communicated costs.
What does a website from a digital agency cost?
Costs depend on the scope of the features. A business card website project starts at $ 10,000. For medium-sized corporate websites, expect $ 50,000 – $ 100,000. Complex web projects with backend development, external integrations, custom applications, or e-commerce usually start at $ 100,000 or more.
Why should I calculate maintenance and support?
After launch, websites need ongoing maintenance and support, e.g. for updates. A maintenance and service level agreement (SLA) provides planning security.
How do I find the best web agency for my project?
Define your goals and requirements. Compare multiple offers and references. Pay attention to expertise, communication, and likeability. This is how you find the optimal solution.
What editorial services are included in the offer?
Often, text creation and content creation are not included in the offer. Ask specifically whether copywriting is included or if you have to provide your own texts. But beware: We recommend that copy be written by your company so that the culture, vision, and expertise of your company can be clearly positioned.
Are change requests possible during implementation?
A good agency is flexible and implements feedback. Clarify whether adjustments to the scope and price of the offer are included, or how adjustments are handled.
How does the agency view the long-term partnership?
A good agency continues to advise even after project completion. Ask whether further support and joint improvements are planned and in what form.
How does the handover and training work after project completion?
The agency should offer training so that you quickly become familiar with the CMS and backend. The same applies to SEO and analytics: basic training is recommended here.
Does the agency offer support for technical problems after launch?
Ask whether technical support is included in the first few weeks after launch to fix any teething troubles.
This is how you find suitable answers to your most important questions for choosing a web agency.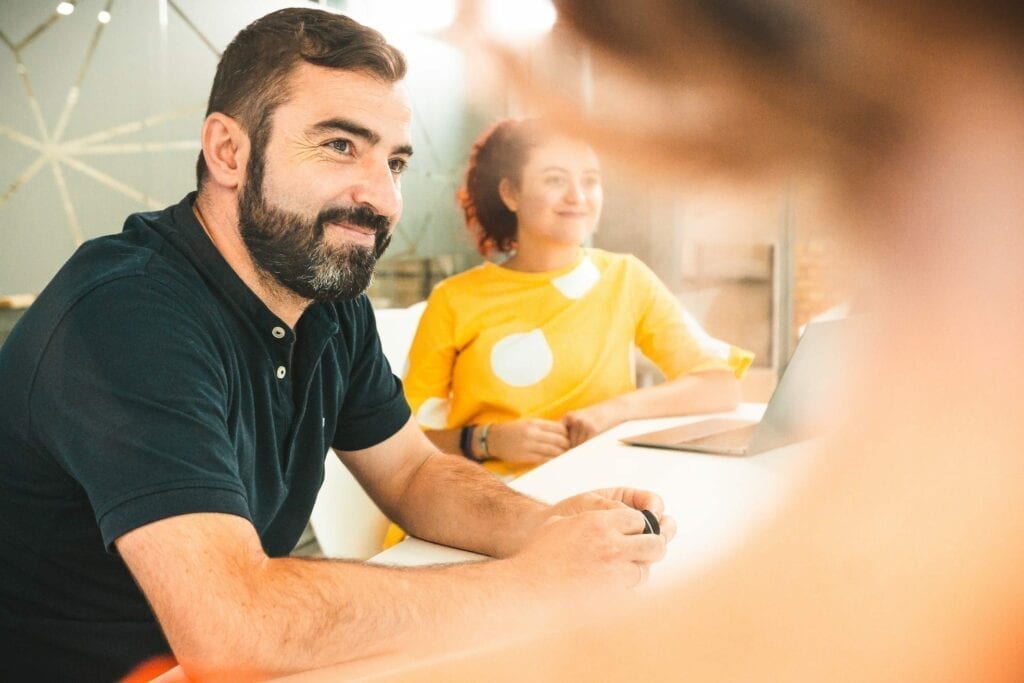 Read more: How to plan your corporate website in 7 steps
Conclusion: How to Find the Optimal Web Agency
Choosing the right web agency is crucial to actually achieving your goals with the new corporate website. Prepare well by clearly defining your expectations and budgets. Get the finance people and the CFO involved early.
Obtain multiple quotes and compare them closely based on services, references, and overall package. Only award the contract if you are convinced of the agency's quality.
Make sure everything important is included in the offer, including conceptual and analytical services. Bargain providers often cut corners here, resulting in costly rework later.
Regularly coordinate interim results with the agency and actively steer the project for optimization. Outstanding agencies stand out through high customer focus and transparency.
As global web and Drupal agency with international clients, B-works is happy to assist you with your next digital project. We stand for expertise, customer proximity and guaranteed quality. Contact us!
With good preparation and selection, you minimize risks and ensure the success of your new website. We'll be happy to advise you!
Write to us and tell us about your project
Photos:
B-works
Header by Vlada Karpovich: https://www.pexels.com/photo/woman-having-coffee-while-using-laptop-4050388/