The perfect business model: real-world examples and success stories
They are the success stories of the modern economy: companies like Airbnb and Zalando have revolutionized the way we do business. But what makes these companies so special? In this article, we turn our attention to innovative business models.
Airbnb has transformed the lodging experience by allowing individuals to offer their homes as accommodations. This has turned the hotel industry on its head. Airbnb benefits from digital connectivity and the sharing economy. Travelers get a more personalized experience and landlords can use their living space for profit. This personable business model has made Airbnb successful.
Zalando has also found success with online fashion retail. A pioneer in Germany, Zalando has revolutionized the way people shop for fashion. With a focus on user-friendliness, a large selection and free returns, Zalando was able to woo customers away from brick-and-mortar retailers. Data analysis and personalized recommendations have further improved the online store. Efficient logistics enabled fast delivery. This is how a startup became a billion-dollar company.
This article provides insights into innovative business models and analyzes success factors such as target group, technology and customer service. Whether you are a founder or interested in business, you will learn here how creative entrepreneurship has changed entire industries. Other examples include companies such as Uber or Netflix. With the right concept, startups can revolutionize the economy.
Airbnb: The peer-to-peer rental marketplace (sharing economy)
Airbnb revolutionized the accommodation brokerage industry by enabling private individuals to temporarily rent out their apartments or rooms to travelers. The platform acts as a marketplace where landlords can post their offers and travelers can book suitable accommodations. Airbnb is thus fundamentally changing the classic hotel industry and enabling more affordable as well as more personalized overnight experiences for guests. At the same time, the company offers private individuals an easy way to earn money with their living space.
Technologically, Airbnb is based on a user-friendly website and app that handles booking, payment and rating. A key factor in its success has been building trust between strangers and reducing security concerns. Today, Airbnb operates in over 100,000 cities worldwide and is one of the most valuable startups. With its innovative peer-to-peer approach to short-term rentals of private accommodation, Airbnb has played a major role in shaping the sharing economy and digitally transforming an entire industry.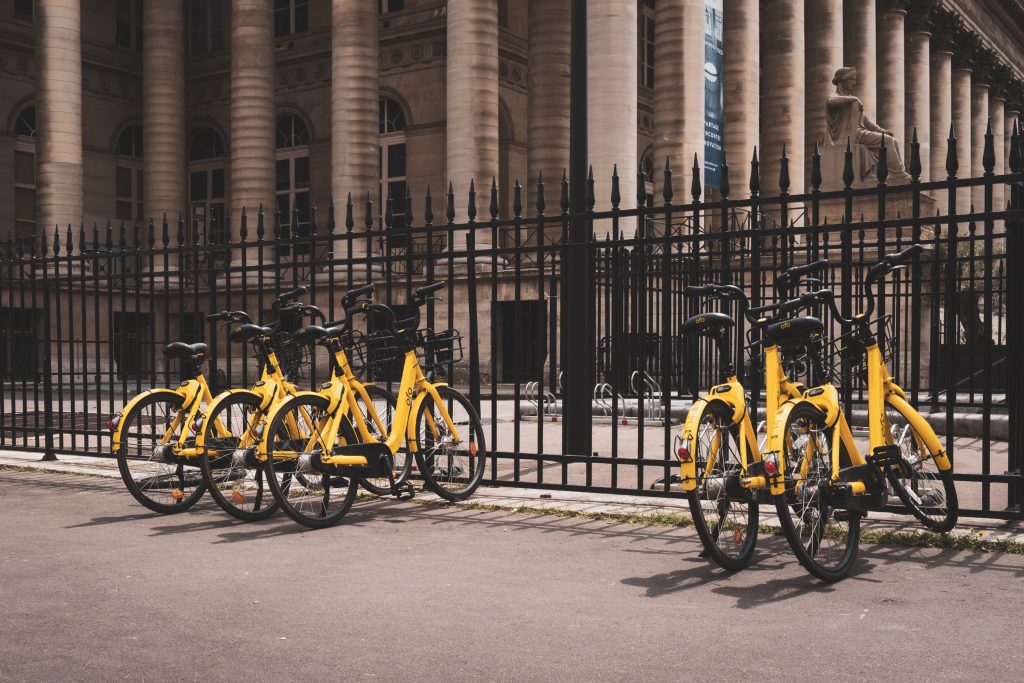 Zalando: The online fashion retailer (e-commerce)
Zalando quickly rose to become Europe's largest online fashion retailer, revolutionizing the way people shop for clothes. Customers can conveniently choose from thousands of styles on Zalando and have them delivered to their homes instead of going from store to store. Thanks to large warehouses and logistics centers, delivery is often possible after 1-2 days. For brands and designers, Zalando offers an easy way to reach a wide audience online. At the same time, shoppers can discover styles and find inspiration. As a pure online player, Zalando optimizes all processes for digital commerce, for example through personalization and modern payment systems. The combination of a huge assortment, high convenience and a strong brand are the cornerstones of this successful e-commerce business model.
By moving fashion shopping to the Internet and optimizing it, Zalando is completing the digital transformation of an entire industry. By consistently focusing on the needs of online customers, Zalando has been able to establish a strong market position in a short time.
Uber: The Ridesharing Agency (On-Demand Economy)
Uber filled a gap in the market with its ride-sharing service and radically changed urban mobility. The app connects drivers and passengers at the touch of a finger and enables the coordinated use of private vehicles. For drivers, it's an uncomplicated source of extra income; passengers benefit from cheaper, more flexible rides. Technologically, Uber is based on direct mediation via smartphones and the use of GPS, maps and payment systems. Success factors are the fast availability, the price advantage over cabs and the simple process. At times, there has been criticism that the working conditions for drivers and regulatory gray areas are problematic.
Overall, Uber impressively demonstrates how an intelligent digital business model can shake up an existing industry. With its innovative idea of using technology to coordinate the use of private resources, Uber has reshaped mobility worldwide. The concept of the on-demand economy can be applied to other sectors and has inspired many other companies.
Netflix: The subscription-based streaming service (Subscription)
Netflix revolutionized the video market by streaming movies and series over the Internet. For a monthly fee, subscribers gain access to Netflix's ever-expanding media library and can conveniently enjoy on-demand viewing on many devices. Through in-house productions, the streaming service creates exclusive content and brands that retain subscribers. Recommendation algorithms also provide personalized suggestions and discovery of new content. Netflix consistently relies on Big Data and analytics to continuously optimize its offerings and user experience. The company is increasingly displacing linear television and posing major challenges to traditional broadcasters.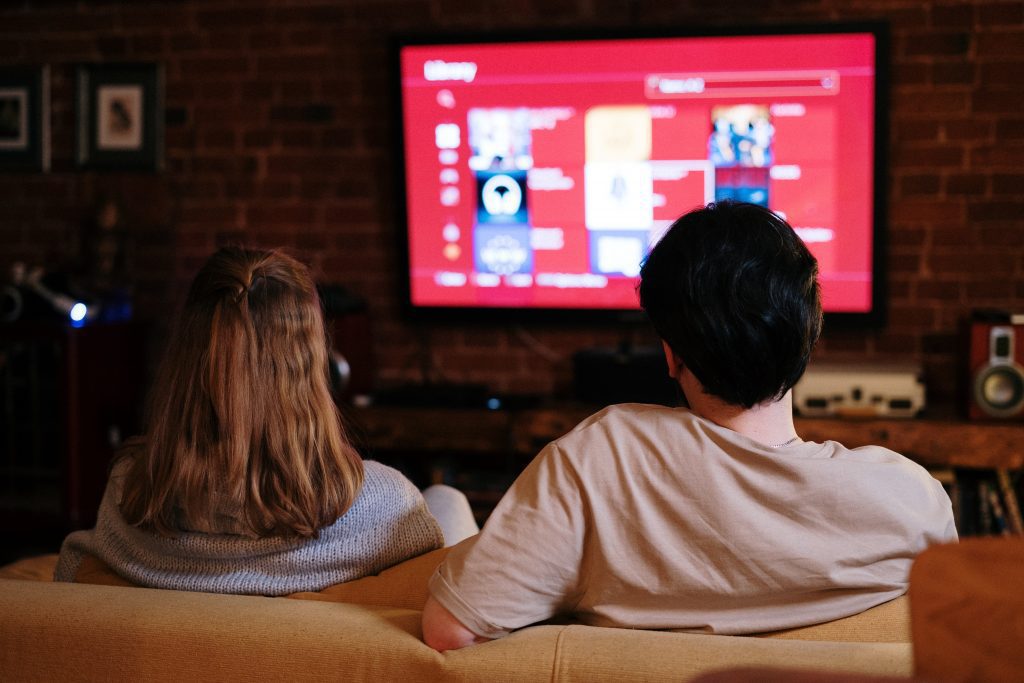 By fundamentally changing the way video is consumed, Netflix has achieved a paradigm shift in the industry. Through its innovative streaming model, which combines convenient access, wide selection and personalization in one subscription, Netflix has set standards and raised the bar in the video space.
Spotify: The music streaming platform (freemium)
With its music streaming, Spotify has permanently changed the music industry and redefined listening behavior. Users can stream on demand from a huge music catalog and create individual playlists. For artists, Spotify provides a platform to reach and engage listeners directly. The business model is based on advertising and paid premium subscriptions with additional features. Ease of use, personalization, and discovery of new artists are hallmarks of the service. Through partnerships with tech groups, Spotify is seamlessly integrated into devices. As music is streamed rather than purchased, Spotify has driven the digital transformation of the industry. For record labels, this means entirely new types of partnerships and revenue models. With its innovative approach to delivering music on demand via the Internet, Spotify has shaped consumer behavior.
Digital distribution, data analytics and personalized suggestions are now critical in the music market. Spotify is a prime example of how digital business models can modernize established industries.
Amazon: The E-commerce and Cloud Computing Giant (E-commerce, Cloud Services)
Amazon began as an online bookseller and developed into the world's largest e-commerce company. Today, the online giant offers a huge assortment, convenient delivery options like Prime, and high convenience when ordering and paying. As one of the first purely online retailers, Amazon revolutionized the retail trade in the long term. Thanks to logistics innovations such as its own network of shipping centers, Amazon can deliver extremely quickly and reliably. With AWS, Amazon opened up a completely new business segment: cloud infrastructure and digital services for corporate customers. Today, AWS is the world's leading provider of cloud solutions and is significantly driving digitization in companies. Through the intelligent combination of online commerce and cloud computing, Amazon has built a unique position for itself.
The company impressively demonstrates how consistent customer orientation, technological innovation and entrepreneurial vision can lead to sustainable success. Amazon is a prime example of how digital business models are reshaping established industries.
Tesla: The electric vehicle manufacturer (direct-to-consumer)
As a pioneer in electric mobility, Tesla accelerated the adoption of sustainable powertrain technologies in the mass market. By offering focused, attractive, highly innovative e-cars, Tesla brought electric mobility out of its niche. Digital updates, software integration and driving assistance systems are the hallmarks of Tesla's vehicles. By selling directly through its own stores and online, Tesla avoids dealer margins and can offer e-cars at lower prices. The company's Supercharger network enables convenient, fast charging while traveling. By making electric vehicles sexy and suitable for everyday use, Tesla is making a decisive contribution to the mobility revolution. For other manufacturers, Tesla is both a role model and a disruptive competitor.
With its consistent focus on e-mobility and digital technologies, Tesla has proven that sustainable innovations can be successful in the mass market. The company impressively demonstrates how direct customer relationships, digital services and technological leadership can shake up established markets.
Google: The search engine and advertising platform (ad-based)
As the dominant search engine, Google satisfies billions of search queries every day with relevant results. The quality of its search algorithms is key to Google's success and continuous improvement. Google generates the lion's share of its revenue through targeted text and image ads linked to search terms and website content. Google's Android is the world's most widely used smartphone operating system. With this broad ecosystem of search, advertising, mobile, video, maps and more, the tech giant dominates large parts of the Internet and the digital economy. Data and artificial intelligence form the basis for new products like the Google Assistant voice assistant.
By reshaping human interaction with information, Google has become the hub of the digital age. Google's business model impressively demonstrates how targeted advertising and user data combined with excellent technology can lead to an expanding and highly profitable company.
Conclusion: Understanding and applying successful business models
The companies discussed demonstrate how innovation in business models can disrupt entire industries. By cleverly leveraging technology and understanding customer needs, they created new markets and growth opportunities. For entrepreneurs, studying these successful examples provides valuable inspiration. Core elements like platform business models, subscriptions, and freemium pricing are often transferable to new contexts. The key is identifying consumer pain points and addressing them with digital solutions. MVPs are a useful tool in achieving that. In today's business landscape, embracing new ideas and taking smart risks with business model design is crucial for sustained success. How to get one step closer to success and to develop a successful venture can be read in the linked article.
At B-works, our business model validation service helps founders stress-test and optimize new business concepts through real-world experimentation and analysis. Especially in software projects we can support you with our expertise.
If you need experienced guidance in developing and validating a novel business model, contact our team today.
Tell us about your project and send us a message